Best of Feeds – 36 links – humor, design, webdesign, programming, blogging, photos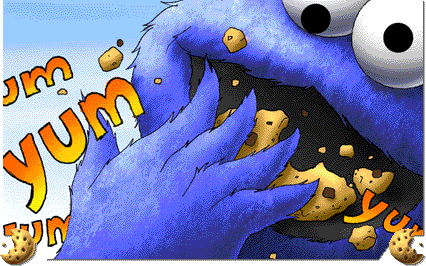 Best of Feeds is a regular series where I link to the stuff I found interesting from my feed reader. Links are sorted based on how many people have bookmarked them on del.icio.us. They are posted as asides daily at 7pm EST and then collected together in a single post on Saturday. I don't blog on the weekend so read these links instead.

Subscribe to //engtech.
This time I have 36 links from: angryaussie, apple, baron.vc, guykawasaki, wired, erald, codinghorror, dailyblogtips, electricpulp, emptv, eureka3d, feedthebot, frankejames, fruda, gear.ign, geeksaresexy, hallwaytesting, icanhascheezburger, labnol, letsbefriends, modernlifeisrubbish.co.uk, okdork, people.howstuffworks, poweredbywp, randsinrepose, readwriteweb, rentzsch, seomoz, spatch, techcrunch, tropicalseo, weblogtoolscollection, webpagesthatsuck
[MUSIC] Thoughts on Music (apple.com, 1355 saves)

(Apple, drm, music, itunes, stevejobs, ipod, business, copyright, culture, Digital, downloads, mp3, News)
Steve Jobs bashes DRM. A must read.

[DESIGN] Web Pages That Suck learn usability and good Web design by looking at bad Web design (webpagesthatsuck.com, 880 saves)

(webdesign, design, usability, humor)
From the article: " Learn Good Web Design by Looking at Bad Web Design. "Unless you're abnormally gifted, the best way to learn a craft thoroughly is to learn not only its central tenets but also its pitfalls.""

[DESIGN] 8 Web Design Tactics to Help You When You're Stuck (seomoz.org, 504 saves)

(CSS, design, webdesign, tips)
From the article: " We've all been stuck before: working hour after hour on a design that refuses to look right. Throwing away pixels like they're going out of style. These 8 tactics are what I use to get out of that sticky spot."

[STARTUP] 6 Startup Lessons For The Year 2007 (readwriteweb.com, 414 saves)

(startup, business, lessons)
From the article: " The year 2007 will mark the transition from startups aiming for the mainstream markets to specialists intensely focused on gaining smaller grounds. This is a different landscape, one that demands new rules of the game. I"

[PHOTOS] Let's be friends — like cuteoverload (letsbefriends.blogspot.com, 303 saves)

(cute, animals, photos)
Kind of like Cute Overload, pictures of animals of different species cuddling. Could also be considered "hot interspecial porn".

[CODE] Programmers Don't Like to Code (rentzsch.com, 295 saves)

(Development, programming, psychology)
From the article: " Programmers don't like coding, they like problem solving."

[SEO] Andy Hagans' Ultimate Guide to Linkbaiting and Social Media Marketing (tropicalseo.com, 280 saves)

(seo, Linkbait, Linkbuilding, marketing, SMO)
From the article: " Is anyone else sick of link baiting yet? I sure am. It's dominating talk on all the SEO forums and conferences; it's gumming up the works of all of my favorite social bookmarking sites; and it's forcing me get off of my lazy rear and make good"

[CATZ] I CAN HAS CHEEZBURGER? (icanhascheezburger.com, 170 saves)

(cats, funny, humor, blog, photos)
Ok, I think I'm the last person who laughs every time he sees cat photos with funny comments.

[COOL] "There's a mathematical formula for the "beer goggles" effect?" (people.howstuffworks.com, 87 saves)
[DESIGN] How to follow the Google webmaster guidelines. (feedthebot.com, 70 saves)

(google, guidelines, howto, search, seo, webdesign)
From the article: " This website is for those who want to follow the Google webmaster guidelines, but seek more definitions, explanations and examples than Google provides in their documentation."

[DATA] The Economics of Bandwidth (codinghorror.com, 63 saves)

(sneakernet, codinghorror)
From the article: " We just transferred data at the rate of 9.1 gigabytes per second. The only internet connection that's capable of our sneakernet throughput level is the OC-3. None of the others are even close, particularly if you consider the highly asymmetric natur"

[DESIGN] HallwayTesting.com: Quick, Free Usability Feedback Forums (hallwaytesting.com, 56 saves)

(usability, testing, design, community, webdesign)
Submit websites to get user feedback on the designs.

[CODE] Boyd's Law of Iteration (codinghorror.com, 44 saves)

(development, programming, software, testing, methodology)
Faster iterations are better than quality iterations. Good read with better links.

[CODE] The Top 10 Attributes of a Great Programmer (eureka3d.com, 40 saves)

(programming, development, code, skills, career)
From the article: " After putting together this list some aspects surprised me, and I was the one who put together the list. So let me explain each in detail. These attributes describe those I've found in pretty much every great programmer I've come across."

[HOWTO] How to Make a "Comic" Blog (blog.guykawasaki.com, 37 saves)

(blogs, photography, comic, style)
Mac specific software only.

[CODE] Technicality (randsinrepose.com, 35 saves)

(management, programming, rands, softwaredevelopment)
Rands thinks mangers should keep coding.

[QUIZ] Asshole Rating Self-Exam (ARSE) – Are You A Certified Asshole? (electricpulp.com, 25 saves)

(Business, funny, games, viral, meme)
From the article: " Bob Sutton and the mavens at Electric Pulp have created the ARSE (Asshole Rating Self Exam) to help people to determine if they are assholes. This is an offshoot from Bob's book, The No Asshole Rule: Building a Civilized Workplace and Surviving On"

[WINDOWS] BSOD Through the Ages (blog.wired.com, 25 saves)

(windows, bsod, microsoft, usability, humor, design)
Wired feature on the Blue Screen of Death over the various Windows incarnations.

[TYPE] New Vista Fonts & The Web (modernlifeisrubbish.co.uk, 21 saves)

(design, fonts, typography, vista)
From the article: " The core fonts consisted of Arial, Courier New, Georgia, Times New Roman, Trebuchet MS, and Verdana, amongst others. Now we finally have some fresh additions to the arsenal of default type."

[CATZ] CAT TOWN EPISODE 1 (spatch.net, 21 saves)

(cats, Humor)
This is reason #569876 why I read Webomatica religiously.

[STARTUP] Brilliant New Startup: Useless Account (techcrunch.com, 20 saves)

(web2.0, humor, startup)
From the article: " The site has a single function – to create a new account. –Open ID is a pipe dream– the site argues, which also has a fake quote from –TechLunch– that says –Slightly more useful than Twitter.– Once you've created your account, you can"

[CAREER] Is Your Boss an Asshole? (blog.guykawasaki.com, 13 saves)

(Business, entrepreneurship, management, personality)
Kawasaki with 11 indicators that you're working for a jerk.

[WINXP] Useful Desktop Shortcuts That Help You Save Time (labnol.blogspot.com, 13 saves)

(winxp, tips)
Shut Down in one click and start Office programs without the splash screen.

[PHOTO] A Green Winter: Will Global Warming be good for Canada? (frankejames.com, 11 saves)

(essay, photos, canada, globalwarming, globalwarmingawareness)
A photolog exploring the global warming debate and how it will affect Canada.

[XBOX360] Pelican Air Flo 360 Preview (gear.ign.com, 9 saves)

(xbox360, ports)
$30 will get you the an Xbox360 cooler and you won't need to buy upgrade cables.

[WP] WordPress blogs link directory – submit your blog for FREE (poweredbywp.com, 7 saves)

(blog, blogging, directory, wordpress)
It's a directory of blogs run on wordpress or wordpress.com

[REDDIT] Gaming reddit (emptv.com, 4 saves)

(reddit, smo, socialsoftware)
List of the type of content that is popular on Reddit.

[BLOG] Are You Who You Blog You Are? (blogherald.com, 4 saves)

(blogging, anonymity)
From the article: " It is important that your About page should give us a glimpse behind the mask, whether or not you share your real name and any personal information."

[VIDEO] SuperBowl Ads (Not Really) From Startups (techcrunch.com, 3 saves)

(video, youtube, ads, startups)
From the article: " Six startups (Meebo, Meez, Multiply, Plaxo, RockYou and Technorati) who can't afford the $2.5 million plus for a thirty second spot during the game got together to produce low-budget –SuperBowl– ads and put them on YouTube. Some of them are pr"

[CAREER] The worst boss in the world (angryaussie.wordpress.com, 3 saves)

(career, work)
Mr. Angry on all the signs you may have the worst boss in the world..

[BLOG] Blogging Essay Competition Winners (weblogtoolscollection.com, 2 saves)

(blogging)
From the article: " here are the winners of the Blogging Essay Competition from Weblogtoolscollection.com"

[DESIGN] Simple is good, yet understanding that is better… (fruda.com, 2 saves)

(webdesign)
5 simple web design tips… I particularly like the underlined links tip.

[GOOGLE] Useful Google Operators (dailyblogtips.com, 2 saves)

(search, google)
Tips I use every day, but most people don't know about. There are several advanced operators for Google that can be very useful for limiting searches to things of interest.

[VIDEO] Web 2.0 – The Machine is Us (geeksaresexy.blogspot.com, 2 saves)

(video, youtube, web2.0, geeksaresexy)
Excellent video explaining the evolution of the web in the last ten years and what web 2.0 is.

[GUEST] User Generated Okdork.com at Okdork.com (okdork.com)

(blogging, guestblogger)
Guest blogging with an audience of around 750.

[DIGG] Can Digg Really Afford to Alienate its Top Users? (baron.vc)

(digg)
From the article: " Can Digg really afford to lose its top users and pray that the sheer number of users will eventually compensate for the disgruntled top users that have left?"
Tags: Apple, Business, CSS, Development, Digital, Humor, Linkbait, Linkbuilding, News, SMO, ads, animals, anonymity, beer, blog, blogging, blogs, bsod, business, canada, career, cats, code, codinghorror, comic, community, copyright, culture, cute, design, development, digg, directory, downloads, drm, entrepreneurship, essay, fonts, funny, games, geeksaresexy, globalwarming, globalwarmingawareness, google, guestblogger, guidelines, howto, humor, ipod, itunes, lessons, management, marketing, math, meme, methodology, microsoft, mp3, music, personality, photography, photos, ports, programming, psychology, rands, reddit, search, seo, skills, smo, sneakernet, socialsoftware, software, softwaredevelopment, startup, startups, stevejobs, style, testing, tips, typography, usability, video, viral, vista, web2.0, webdesign, windows, winxp, wordpress, work, xbox360, youtube
2 Responses
Keep those awesome cat links coming. Makes doing taxes easier!

Great link dump. Found some interesting things there.